Serial killer with a blog?
I never saw that coming. Who would have in the world imagined reading a blog about a person's daily turmoils only to find out later that it was a post he giddily wrote before stepping out into the street turning himself to being a threat to the surrounding and then putting his target on a nice happy family...scattering the peace with his anger and ruining the wonderful lives of those people. I was reading through a
friend's blog
and this is what I read.... (p.s. ~ sickening! this is not for the faint heart)

AN INTERNET blog provided a chilling insight into the mind of a sex offender, Joseph E. Duncan III yesterday as he was charged with kidnapping an eight-year-old girl and questioned over the murders of her family.

Let's us have a moment of silence to grief the death of the girl's mother, Brenda Groene, 40, her brother Slade, 13, and her mother's boyfriend, Mark McKenzie where they were beaten to death in their Idaho home. Pray for the little girl and her brother (the only remaining survivors I hope)....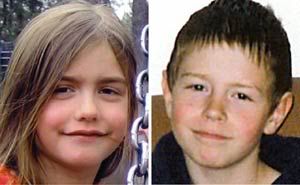 The girl was found safe but the boy.....pray that he is safe k? Hope the girl can carry on well in her life. Poor girl....she went through so much....children are so innocent. I ache to know of so many sad stories about little kids....why target them? they are so innocent...ARGH

Wonder how he blog sounds like....???Quoted from
"Times Online"
.


"Despite my actions, I'm not a bad person, I just have a disease contracted from society, and it hurts a lot." May 13

"I have been asking God to help defeat the demons. In fact, last night I was on my knees begging him, crying out loud to him, to help me. He didn't answer, again."

". . . I am scared, alone, and confused, and my reaction is to strike out toward the perceived source of my misery, society. My intent is to harm society as much as I can, then die."

". . . I was in prison for over 18 years, since the age of 17. As an adult all I knew was the oppression of incarceration. All those years I dreamed of getting out . . . And getting even. Instead, I got out and I got even, but did not get caught. So, I got even again, and again did not get caught." May 11
Next time u read a blog, make sure to pay attention to weird details you'll never know what you can discover